North Pole Express
December 3-5 & 9-12, 2021
Greetings to one and all,
This is Santa writing to let everyone know that the North Pole Express will be returning to the historic Union Depot, in the heart of St. Paul, the first two weekends of December 2021.
The all volunteer staff of the Friends of the 261 will operate the North Pole Express, pulled by our world famous Milwaukee Road #261 steam locomotive the first weekend. The second weekend the train will be pulled by our historic and meticulously restored Milwaukee Road #32A  streamlined locomotive.
The 261 volunteers look forward to offering a safe event with very limited seating to encourage social distancing and optional mask wearing. The 261 volunteer staff will make every effort to continually provide a safe and clean environment for passengers.
Join the Friends of the 261 and me, Santa, as we travel on a short journey to and from the North Pole. You will be able to view all the special shops, Santa's home and the elves working hard preparing for the big day.
And, along the way, we'll enjoy singing holiday carols and the spirit of the Holidays with some of my entertaining characters on board to enhance the experience.
Ho, Ho, Ho! All Aboard the North Pole Express!
Santa Claus
Coach Class
Carhost service and entertainment

Visit from Santa

Ride to North Pole in vintage railcar

Holiday treat
First Class
Exclusive seating in vintage lounge railcar
Priority boarding
Visit from Santa
Ride to North Pole
Holiday Gift Bag
Coach Class
Carhost service and entertainment

Visit from Santa

Ride to North Pole in vintage railcar

Holiday treat
First Class
Exclusive seating in vintage lounge railcar
Priority boarding
Visit from Santa
Ride to North Pole
Holiday Gift Bag
Arriving at North Pole Express
Please allow plenty of time to travel, park and walk to the Ticket Check in counter in Union Depot.  There are many one-way and limited-access streets around Union Depot.  Once you arrive at Union Depot plan on walking – the majestic building covers several city blocks!  Take time to explore the art and history inside the building.
Use the map to the right to locate the Union Depot Entrance and parking.
Detailed instructions may be found here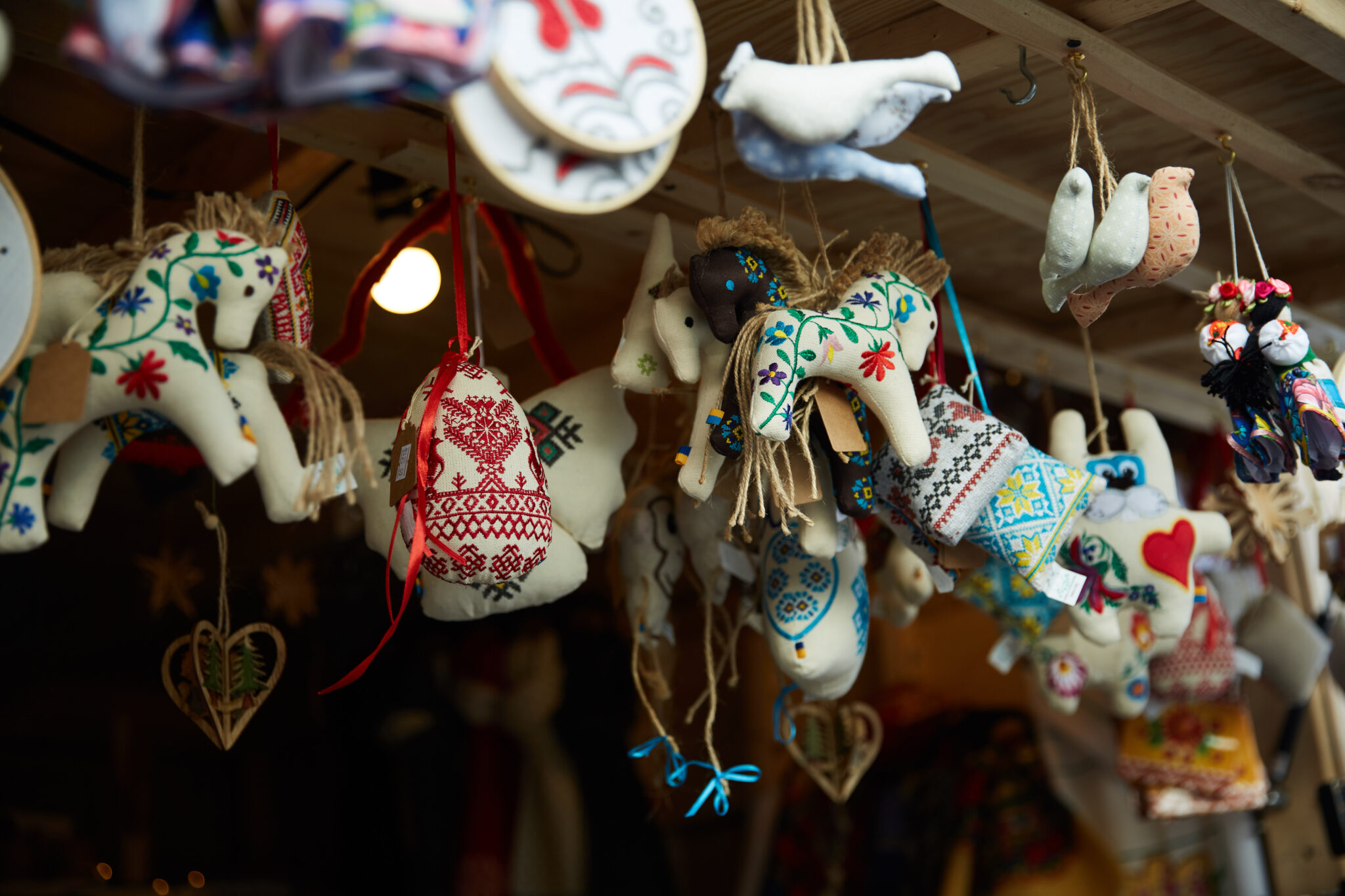 European Christmas Market
European Christmas Market looks a little different this year, but is just as exciting as ever.

Hub for the Holidays
Will the 261 be pulling the train?
Yes, the 261 Will be pulling the North Pole Express December 3-5, 2021
When Does the North Pole Express run?
The North Pole Express runs December 3-5 & 9-12, 2021
Thursdays & Fridays 1:30 pm to 7:30 pm
Saturdays 10:00 am to 7:30 pm
Sundays 10:00 am to 6:00 pm
How long is the North Pole Express?
The North Pole Express is a 1 and a half hour long experiance with about a 1 hour train ride to the North Pole included in that time.
Boarding and check in times?
Check in will begin 1 hour befor each train time, boarding will begin 15 minutes prior to departure. Like air lines gates close 5 minutes prior to departure.
Do I need a mask?
Currently, a mask recommanded but is not required. If things should change we will notify ticketed passengers via email.
Do I need a ticket for my newborn/infant/child?
Yes, all passengers, young and old need a ticket. this way we are able to make sure we provide enough treats for everyone.
Where do I get my tickets?
All passengers must check in at the ticket counter located in the Concourse directly above the Kellogg Blvd entry
Can I bring a stroller?
Yes, there will be a safe secure place to park you stroller while on the North Pole Express
I lost my confirmation email!?
Send us an email with your Full name, current email, date of your train ride and we will send you another confirmation email. Email us.
Is the North Pole Express ADA accessible?
The North Pole Express does have limited ADA accessibility. Please notify us of the train time you are riding and we will make sure to assist you as best we are able.
Contact us.
BNSF
We are a critical link that connects consumers with the global marketplace. For 170 years, we have played a vital role in building and sustaining this nation's economy.
Accessible, productive, growing.
THIS IS BNSF.
Bell Banks
Bell is the largest family-and employee-owned bank in the upper Midwest, and one of the largest in the nation, thanks to our many loyal customers, whose confidence in us has led to growth and opportunity. When Bell Bank opened its doors in 1966 with a single location in a north Fargo shopping center, our founders couldn't have dreamed of the growth the company would have.
Hilltop Trailer
Hilltop Camper and RV offers the highest quality RVs on the market today. Since we began operations back in 1951, we have provided superior service to thousands of customers and have succeeded in assisting them in the fulfillment of their dreams. Our experience and commitment to excellence have earned us a reputation as an RV industry leader.
JLL
We're here to create rewarding opportunities and amazing spaces around the globe where people can achieve their ambitions. In doing so, we are building a better tomorrow for our clients, our people and our communities.
St Paul Union Depot
Revitalized and once again welcoming travelers and visitors of all kinds, Union Depot is what it's always been—a meeting place, a starting point, a hub of activity, a home to celebrations much anticipated and long remembered.
Crow River Dental provides high-quality, affordable dentistry to patients of all ages. Our doctors perform a broad spectrum of dental services, from routine exams to root canals and oral surgeries. Our office, located near the Crow River bridge on Highway 12 in Delano, has a warm, homey atmosphere, creating a sense of comfort and ease. It's our goal to keep you smiling from the moment you first walk through the door. To us, your smile is our number one priority.